YumaCon 2015 mad it in Yuma Sun News!
What a grate thing for Yuma and YumaCon.
All I have to say is we had a blast
and meet some amazing people.
Great Job YumaCon!
we are looking forward to next year!
Click me to see all of it......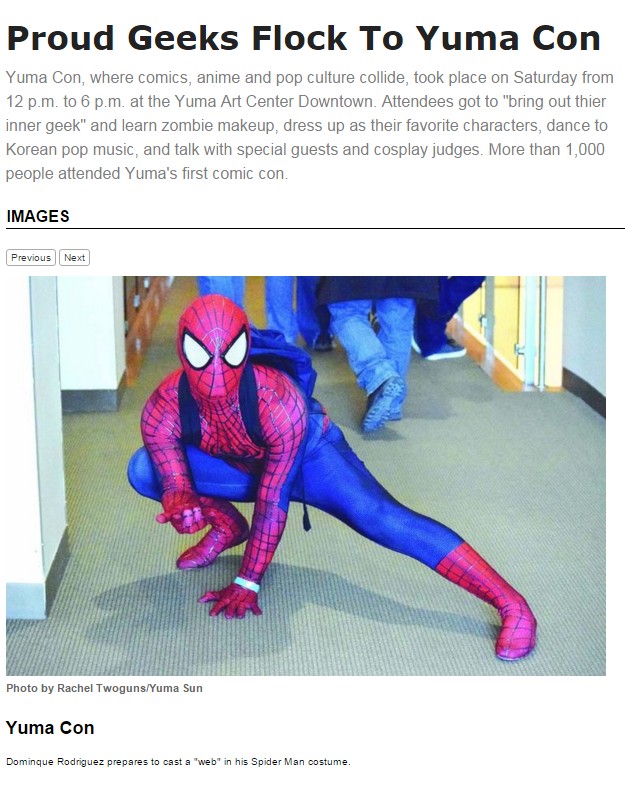 Click for more...