ABOUT UNITED ZOMBIES OF AMERICA UZA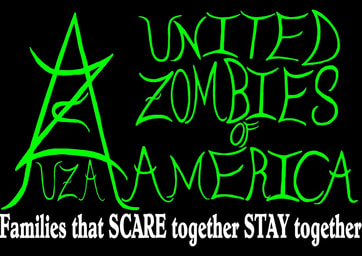 UZA
is #1 in AZ for Entertainment!
We are also the Worlds Favorite Monsters and Performers!
​The Greatest Entertainers on Earth!
UZA -- We are United Zombies of America, a small family-owned and operated business, even though our initial grassroots organization "broke ground" in the spring of 2012. We are an organized, professional, performing group of actors. We enjoy being Zombies but we can and have done several other characters as well. We not only act, but we have done many other types of services while we work with and for others. A few of us have been doing this type of service and employment for many decades now. Our skills and experiences are varied to say the least. We are also more importantly a "family friendly" and "appropriate for all ages" group. We know that "Families that SCARE together STAY together!" UZA is a professional acting group. Our family's initial, core group was trained by professionals from Universal Studios, Disney, Rocky Point's Haunted House, The Haunting Haunted House at Halloween Express, Rob Zombies Great American Nightmare, Thirteenth Floor, and House of Torment just to name a few. Some of us have been trained by certain professionals with these groups and have even been trained on how to train others to perform. We have had theatrical training and we have acting backgrounds as well. We are NOT a Zombie Only Business. We Do Love Zombies, but we also Love old-time movie monsters, as well as gothic, sinister, horror characters, and most horror genre.
To see Services and Rentals Click Me!
​We have done and do the following things: acting in professional haunted houses for the past nine years, comic cons, AZ Thespians 2013/2014, Thrill The World Phoenix, AZ – dancing to Michael Jackson's Thriller at the State Fair 2013, various character walks, music videos, commercials, movies, UZA Zombie Attack Live Game -Blackout, UZA MysCreation Haunted Attraction, OddIty anti-bullying, promoting many various businesses and cons, training, teaching, panels, classes, various makeup for selves and others, DJ-ing events and dances, photography – taking pictures and videos and being in them, security, volunteering, Library Cons, Hosted and acted in shows, makeup and special FX, acting and improvisation, training/classes/panels on various topics, promoting and advertising, dances,Host and act in variety/talent/improv Shows, flash mobs, lighting design, audio and Visual design, directing, playwriting, stage managing, movies/commercials/videos, comic cons, haunted houses, photography, costuming, art, security, social media, DJ-ing, parties and carnivals as well as all kinds of events, volunteering, and charity work.
​
*Don't forget to book the UZA for your upcoming events.
​Book us early to make sure we can meet your event's needs.
​If you are "unique" in any way THEN you might just find UZA a place where you would find the "perfect fit" especially if you do LOVE Zombies! So come on and join us for some fun or relaxation, we don't bite…HARD. For your entertainment and amusement cravings the UZA is available for a departure from the normal run of the mill into the "Fiendishly Supernatural Zombie Zone" so you may party with those things that go bump in the night...and the daytime, too. PARTY ON with UZA -- United Zombies of America, LLC, Entertainment, not only for the walking dead but for all the living too! "We are faith-based, we have high standards, and we aim for excellence." We are the first original group and business of our kind so please beware of the imitations and knock-offs pretending to be the first and the best.
Founders Sydoney, Deidre, and Ray Banks
---
UZA Makeup/SFX Sponsored by Bloody Mary Makeup To die For
www.dearbloodymary.com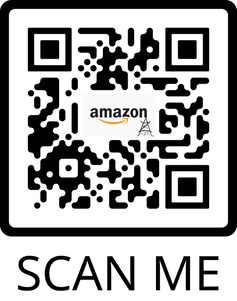 ​​
UZA Amazon Favorites/Shop.
Get all of UZA favorites things from Amazon!
We also have some really cool lists of different items to build different Halloween or Haunted Attraction effects, lighting, sound, music, decoration and more!
We also have made one place to get all your makeup needs/wants, or to start your own kit.
If you have come to any of our classes
we have the items we used on our store.
​
Check it out now at
https://www.amazon.com/shop/unitedzombiesofamericauzallcarizona
---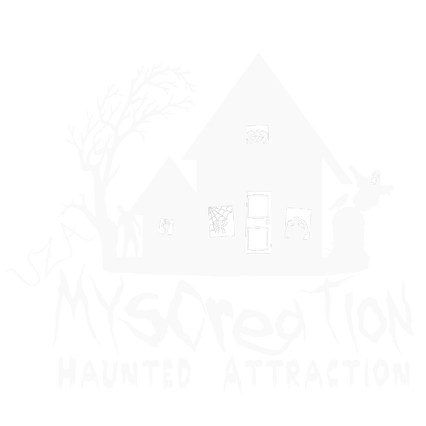 ​Get UZA MysCreation Haunted Attractionat your event now!
MysCreation Haunted Attraction is a Traveling Year-Round Haunted Attraction. MysCreation two haunt themes/Attractions this year
(Oct 2018-July 2019) is Chasm and Arachnida.
​OCT 2019 all New UZA MysCreation haunt themes/Attractions
UZA MysCreation also has Many Holiday Themes like Nightmare Before Christmas, Krampus Christmas, UZA MysCreation Christmas Nightmare, Blood Fest Valentine's, Curse of the Leprechaun and more!
for more info go to
www.myscreation.com
---
​

Check out our Pricing, Services & Rentals synystersyn.com/pricing-services

We have many services & rentals like:

Photographers, Photography packages, DJ, Lighting, Sound, PA, Video, Sound Recording, Fog Machine, Bubble Machine, Snow Machine, Fog Chiller, Confetti Cannon, Outdoor Movie Screen, Projector, Ankle Blaster, Flash/Cracker, Inflatable Tub Man, Cotton Candy Machine, Popcorn Machine, Snow Cone Machine, Inflatable Axe Throwing, UZA Zombie Attack Live Game, UZA Characters, Halloween/Haunted Attraction Consulting, Event Consulting, Production/Set Design, Building & Painting, Prop Creation, Makeup & Costume, Graphic/Web Design, Logo Design, Marketing/Promotions, Actor/Actress Training for Halloween/Haunt, Actor/Actress Training, Safety Training and Much more.

Go to

synystersyn.com/pricing-services
​ to see All Services & Rentals
uzaboneheadthreads.com


UZA has released a new high-end fashion Clothing company to the UZA family.
​After being around now for 10 years for our 10th Birthday
we wanted to do something big. We have been dreaming of doing
this for quite some time now, and it is happening. We are launching a high-end
fashion clothing, apparel, and merch company named UZA BoneHead Threads.
We can print on different materials. We have a Ricoma DTG Printer.
​Now, this is not some small machine like a Cricut or Yodu this is a high-quality machine. What is DTG?
Direct-to-garment printing (DTG) is a process of printing on textiles using specialized
aqueous inkjet technology. DTG printers typically have a platen designed to hold
the garment in a fixed position, and the printer inks are jetted or sprayed onto
the textile by the print head. Direct-to-garment printing - Wikipedia

So with UZA BoneHead Threads we can do almost any type of design even customize work.
UZA BoneHead Threads plans on partnering up with different businesses, organizations,
companies, churches, schools, colleges, events, and individuals.

We also would love to help our beloved haunt community by giving them a platform, and opportunity to advertise, and promote their haunts or displays, and even bring a bond
and sense of community with their team by having haunt apparel.
Getting custom shirts made is pricey and all upfront
deposit or you have to buy an abundance of apparel.
You also have to worry about how to sell, pay for a website, or if they will even sell at all.
We are looking to team up with Haunters and we will do everything from your design to printing, selling, shipping, website link for your haunts apparel, and you making a profit.
We will do all the hard work, and you get a part of the profit, and you decide
how much based on the price you want.
That being said we have to cover the cost of ink, shirts, shipping, labor, and another cost.
We have to make a profit but so do you. Shirts and appeal for your
team can bring a sense of community,
and team synergy Like a baseball team, company team, or even a club.
This can help your team feel like being a part of something and having a sense of belonging.
If you and your team have apparel you are wearing your brand and advertising at the same time.
If you're a haunt and like to team up with us please reach out.

We also are looking for artists that would like to join us and be a part of the team.
You share your art with the work, advertise, get your name out, and make a profit.
---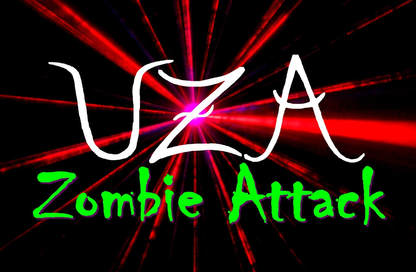 We also created our own "ZOMBIE ATTACK" game also known as "Plants VS Zombies" at Comicon 2012 and 2013. UZA Zombie Attack is a game that travels throughout Arizona. It can be scary or "family friendly" for kids or scaredy cats. Game description: Zombie Attack is an interactive game. Outside of a big tent you stand behind caution tape. Zombies come at you from inside the tent. You have to "Stabilize" the Zombies by throwing balls at them, before they get to you. We can make the game as easy or as hard, and has scary or family friendly as you want it to be. Depending on the time of day and the location played at there can be lights and fog inside the tent. The lights go to music that is used for the game and for the time waiting between games. The entire game has music you play to and it comes with a soundtrack made for the game and its own DJ.
---
Don't judge a book by its cover!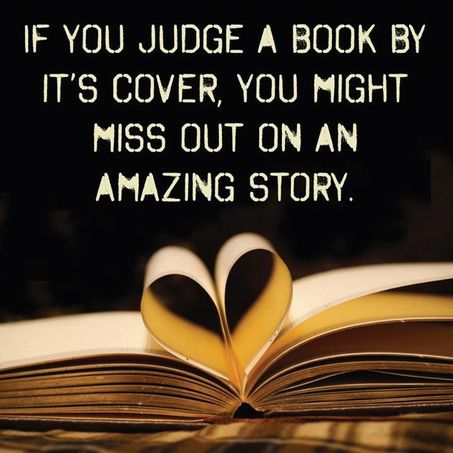 REMEMBER WE ARE NOT A ZOMBIE/MONSTER/HORROR
BUSINESS ONLY!
Don't judge a book by its cover!
We are a ALL AGE FAMILY FRIENDLY Business.
We can be "almost" anything ....
from cute, funny, engaging, to sophisticated
actors, even up to terrifying, scary, horrible
ghouls it only depends on what your interests
and requirements prefer.
We just love acting and contributing
our BEST to make your event a SUCCESS.
---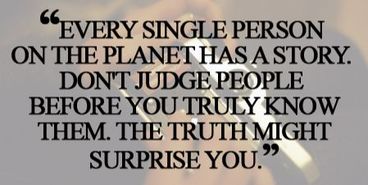 Holiday Zombies/Monsters for your party or event! Right now we have Zombie Synyster Syd Santa Claws and Zombie elves, 4th of July Zombie Uncle Sam and we also have a NON Zombie Easter Bunny and Santa Claus. UZA also has a Superman Zombie, Death, Synyster Symyan who is a Zombie Gorilla, Zombie Clown/Jester, Ray Digger The Grave Digger and Synyster Syd head zombie and leader of UZA and much more! We hope to have more in the future! If you have a party or event with a theme please let us know and we will try to meet your party/event needs!
ALL ABOUT UZA SYNYSTER SYN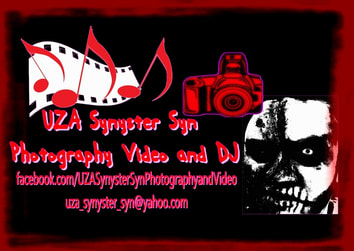 UZA Synyster Syn Photography Video and DJ
We are a part of UZA (United Zombies of America) but we are also are own business. So we do the following: makeup and special FX, acting and improvisation, training/classes/panels on various topics, promoting and advertising, movies/commercials/videos, comic cons, haunted houses, photography, costuming, art, security, social media, DJ-ing, parties and carnivals as well as all kinds of events, volunteering, and charity work. We are currently developing products to sell at our booth and online as well. UZA Synyster Syn Photography & Video Founder and CEO Sydoney Banks.
synystersyn.com
---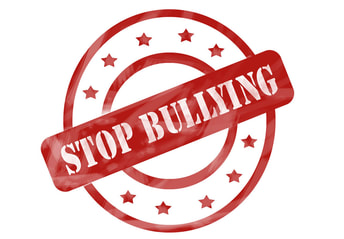 UZA would like to assist others in becoming more aware of
Bullying/Anti-bullying and
To Pay It Forward!


---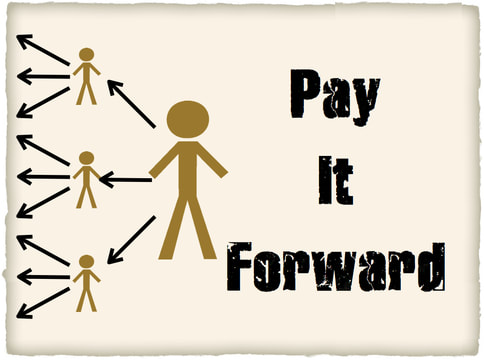 Special Thanks!
First off - Thank You, to all our Fans and Supporters! We are nothing without all of you.
Thank you to everyone who has ever help us out in anyway. We are thankful and so very grateful for all the
events we get to participate in and all the marvelous people we have met along the way!



Thank You to ALL Team UZA and Founders. We are grateful for all the time and hard work
you all put into everything you do!




Thank you Jess Acridge and your family!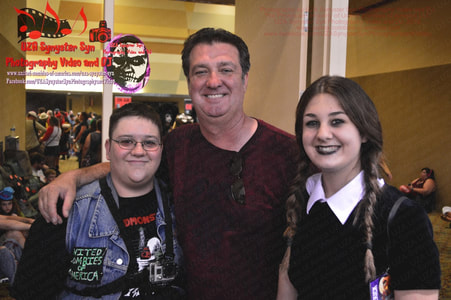 Thank you Jess and your amazing family for everything you and your family have done!
You helped UZA Founder, Sydoney in so many ways, Thank you! Thank you for sharing "The Haunting Haunted House" with us and all of your love and support.
The Acridge family is family to us and always will be!




---
Thank You to The Haunting Haunted House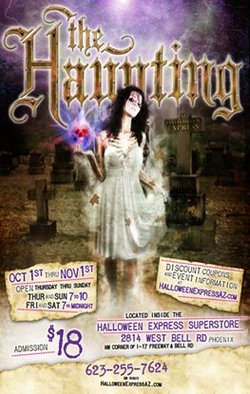 Thank you to everyone who worked with and at "The Haunting Haunted House" and for being ONE of
the BEST haunted houses that UZA has ever work with and at.

Thank you to the cast and crew and once again to Jess and his family.

Thank you, Kristen Cline and your family, for all your endless love and support.

Thank you, Cydney Neil, for coming and helping "The Haunting Haunted House" out for the 1st year. It was such an honor to work with the Inspiring Revolutionary Legend and Master Mind behind Rocky Point Haunted House.

Thank you so much, Casey Corbin, for being "ONE of a Kind" as well as ONE of the Best Casting Directors we have EVER worked with.
Casey, we are so Thankful for all that you have done for us and for you just being YOU and YOUR Amazing SELF - WE LOVE YOU and we will Never Forget You!

Just because "The Haunting Haunted House" is no longer open does not mean it is really gone.
UZA will always carry "The Haunting Haunt House" in our hearts and memories as well as carry on it's legacy.
Long Live "The Haunting Haunted House"!
---