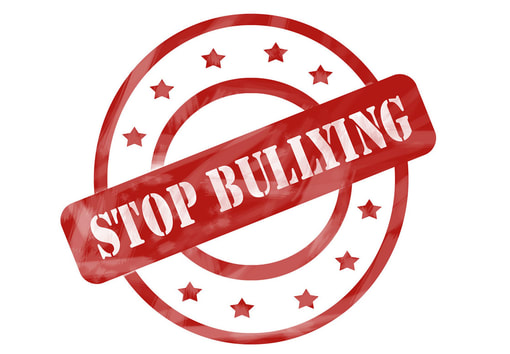 UZA is aware of bullying and strongly against the bullying of anyone, by any and all others for any reason, including; the young and elderly, special needs, ethnicity, sexual orientation (LGTB), personal appearance, income level, residence, education level, and even any and all animals.

Why? Many, if not all members of UZA (past and present) have had some type of bullying or abuse by others and some have maybe even been abusive/bullying to others. They know how bullying feels. The current members do not bully others and they want to help those that are, find ways to get help for themselves.

One thing that they do is that they discuss the topic with the classes they teach. They are willing to give classes on the subject itself to any interested groups or individuals. We are working on getting more, current information to help assist any and all others interested. If you need help or know someone that does or are
interested in helping, please let us know.


---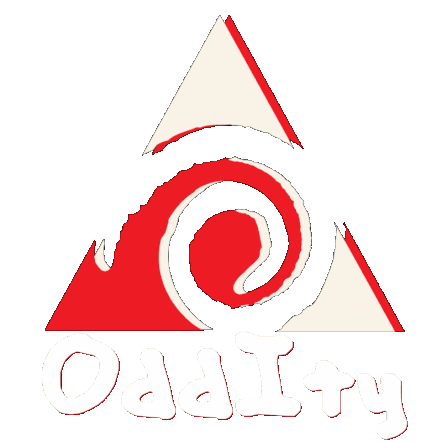 Oddity is an anti-bullying group designed to teach young or ALL people a positive response to bullying. It is our intention to share the tools available with others to gain their own individuality and courage to be their own best self and in turn to find the confidence and courage to learn to help others find the same for themselves. We will use a series of improv and other theatrical teachings to give young people the courage they need to become the real and true them. Oddity is for any kid, young and old alike, that has been bullied, abused, or picked on by other people or maybe has even been a bully themselves to others. Oddity is an organization for people that have felt that they have never, really, ever, had any safe or welcoming place to belong.

OUR GOAL: It is our goal to go to various venues to start teaching all interested kids at any age how to establish confidence without needing to break other kids down or to be put down by others. It is imperative that we teach all people, especially the young people of today, the value of their lives and how they can impact their future, as well as, the future of many others. We intend to show others that it is better to be nice to all people and to accept each other for the individuals that each of us is. It is okay to be different because every one of us is unique and beautiful. It is okay to be your own normal because you are your very own "YOU".

To start this amazing program, we are going to need financial help. We need to raise $1000, to enable us to get this charity off the ground. Once this happens, we can start helping young people to combat and overcome bullying. We are asking for you to donate as small as $5 to help us fund our cause and to help us try to eliminate bullying -- one child at a time. Your donation will go to help us become a non-profit organization. We will use the non-profit to better our community and the people that live in it.
---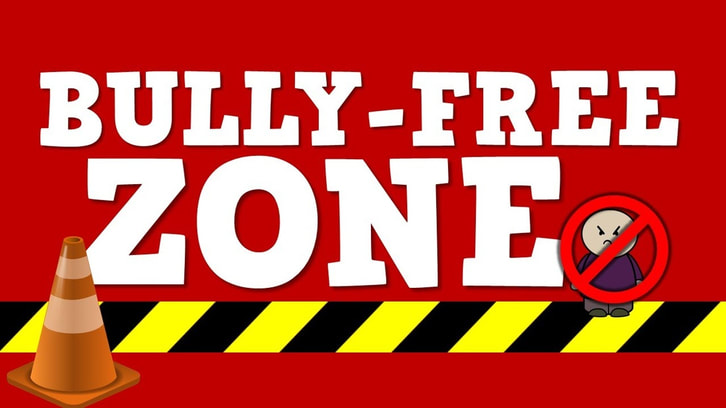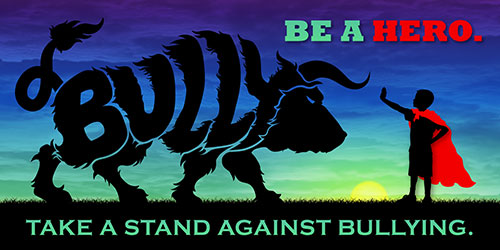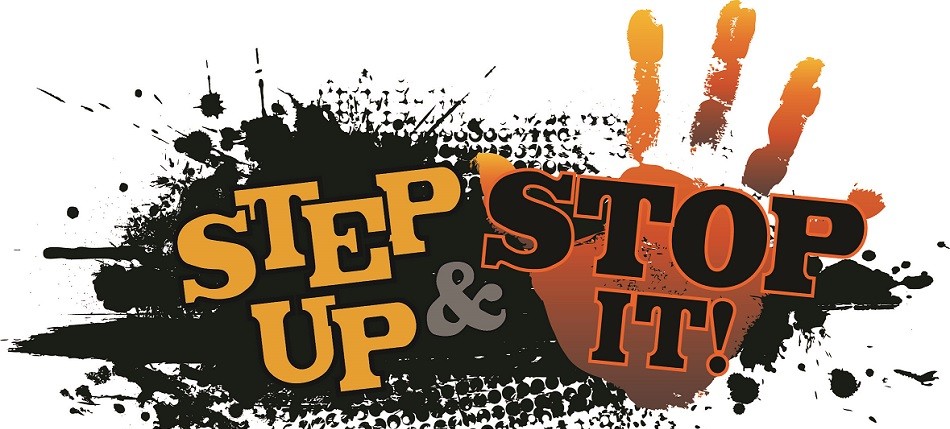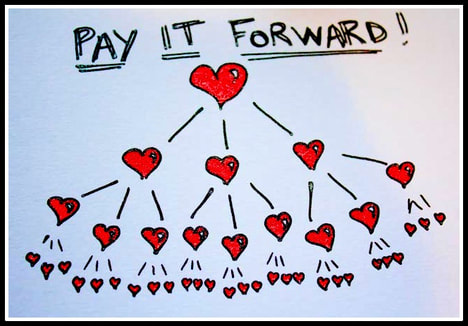 UZA strongly believes in Paying It Forward. We have added this to our classes to help others learn what it is, so that they too, can incorporate it into their life. It only takes a little, to mean so much to someone else, and if we each do something nice to those we meet or those we see daily, we can actually make a big difference to many over time and eventually help change the world as we now know it. We recommend that everyone should see the movie "Paying It Forward" because it is very good and informative on how paying it forward is important for each of us. So do your part along with UZA and help make greater changes for a much friendlier, nicer, and happier world.


---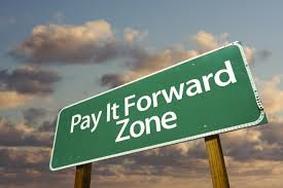 pay it forward
This is a reference to the title phrase of the book by
Catherine Ryan Hyde
.
In the book the phrase is used as the opposite of
payback
: when someone does a good dead for you, instead of paying them back, pay it forward by doing a good deed for someone else.
Pay It Forward
A phrase used to imply or otherwise act upon the action in which one would perform a deed of good service onto, for, or in the favor of another person or group of persons with the sound intentions that the only thing they do in return is to perform a deed of good service onto, for, or in the favor of another person or group of persons where in which they should maintain the same sound intentions of the individual or group who performed a good deed unto them. This method of kindness is infallible unless met with a person of great greed and/or immaturity.
Johnny helped the homeless man around the corner from his apartment with a fresh meal and a few dollars. Without any strings attached to this gesture of kindness, Johnny simply asked the man to pay it forward.
#help #aid #service #kindess #deed
by
Inveterate
September 23, 2009
Reference
www.urbandictionary.com
---
How does it work Paying it Forward?
Many of you may have seen the movie 'Pay It Forward' or have read the novel of the same name, a story about a young boy who did 3 good deeds for others in need. In return, all that the child wanted was that they pass on the good deed to three other people and keep the cycle going.
One good deed might not seem like much, but if everyone did something good for someone else, then the cycle of generosity and kindness can spark us to become better people.
So how does it work?
Do between one and three good deeds for others without asking for anything in return. Instead the recipient should be instructed to
pay it forward
to someone else in need. Pay it Forward Cards (downloadable in the left bar of this website) can be handed to each recipient explaining what Pay it Forward is all about. There are 24 boxes on the back of the card that are ticked off as the card travels around – each box containing the potential for future good deeds as others Pay it Forward to others in need. The Pay it Forward part can be completed at each person's discretion.
The difference we can make is phenomenal
Here's some examples that might help give you some ideas
1. At a drive through, pay for the car behind's meal and give the cashier a Pay it Forward card to pass on…You could do this at the train station, at a coffee shop – anywhere you like.
2. If it is raining, give your umbrella together with a card to someone who does not have one. (it might be worth taking a spare one with you
3. Visit an elderly neighbour's house and ask them if they need to have anything they need repaired.
4. Donate some money to your favourite charity – perhaps collect some donation money from people at work.
5. Tell the manager of a restaurant how great your waiter/waitress was. This can happen in any store / business you visit. Aim at brightening someone else's day
6. Talk to parking attendants – try and get them to hand out Pay it Forward cards instead of Parking fines – wouldn't that be nice? Alternatively you could top up other people's parking metres to stop them getting a fine.
7. Cook a casserole for a new mother. Caring for newborns is tiring and draining. Mothers will appreciate the ability to eat something home-cooked without having to cook it herself.
8. Buy Lottery Scratch-Off tickets and put one in an envelope with a "Pay It Forward Card" inserted. Hand it to a receptionist on the way out of a business appointment. You just might change that person's whole life.
9. Give a homeless person some food vouchers along with a Pay it Forward card
10. If you are washing your own car or mowing your own lawn, do the same for your next door neighbor
11. At your office, thank the "little people". Everyone's part is essential and no one's job is purposeless. Thank the mail guy, the girl who orders supplies, or the door person.
12. Drive an older person in the neighborhood to the grocery store (they will love the opportunity to get out of the house, as well) or if they aren't able to go themselves, take their list and go to the store for them. If at all possible, pay for their things.
13. Be a mentor for someone who needs some support.
14.Do some work for a client or one that can't afford your services free of charge – just ask that they Pay it Forward
Why Pay it Forward?
There are numerous benefits attached to paying random acts of kindness forward and helping someone else in need. Specifically:
Doing good for others can have a powerful, positive effect on the immune system
By contributing towards the greater good self worth and self esteem improves
It can prevent people from becoming isolated, encouraging them to meet new people and step outside of their comfort zones
Chronic negativity can be dismantled in the mind as positive energy flows from giving to others
Studies have revealed that kindness helps relieve stress, which is a huge problem in many workplaces.
"Helping contributes to the maintenance of good health, and it
can diminish the effect of diseases and disorders both serious and minor, psychological and physical."
Allan Luks, after surveying 3,296 volunteers
Here's great article from Psychology today about the benefits of Paying it Forward:
www.psychologytoday.com/articles/200607/pay-it-forward
Reference
http://payitforwardday.com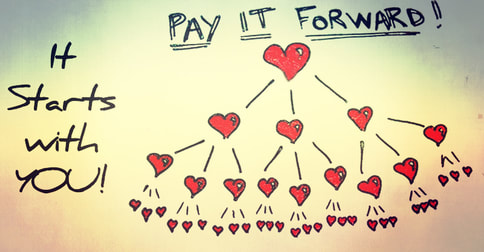 60 Selfless Ways to Pay It Forward

Even after all this time,
the sun never says to the earth, "You owe me!"
Look what happens with a love like that,
it lights up the whole sky.
-Hafez


Selflessness is the sincere concern for the well being of others. It's about love. It's about compassion. It's about kindness and faith. It's about making a difference in the world. Sure, you are only one, but you are one. You cannot do everything, but you can do something. Smile and enjoy the fact that you have the ability to make a difference – one you'll likely remember forever.

So go ahead and make the words, "How can I help?" part of your everyday vocabulary. Start today; choose one of these 60 selfless ways to pay it forward.



Hold the door open for the person behind you.
Introduce yourself. Make new colleagues, classmates, etc. feel welcome.
Clean out all your old clothes and donate them to someone in need. Your old is someone else's new.
Write a positive Yelp review about a local business you like.
Listen intently to people's stories without trying to fix everything.
Donate blood. One pint of blood can save up to three lives. Locate your nearest blood drive.
Volunteer at a hospital, homeless shelter, nursing home, etc. Get outside of yourself and help others. Check out Volunteer Match.
Buy house warming gifts for new neighbors.
Share your umbrella with a stranger on a rainy day.
Check up on someone who looks lonely.
Let someone with only a few items cut you in line at the grocery store.
Spread good news.
Replace what you've used. For example, fill up the copier or printer with paper after you're done using it or start a fresh batch of coffee.
Give words of encouragement to someone about their dreams, no matter how big or small they are.
Stop and buy a drink from a kid's lemonade stand.
Help someone get your parking space in a crowded parking lot when you're leaving.
Babysit for couples or single parents who don't get out much so they can have some alone time.
Look for ways to save a few extra bucks a month and thendonate it to a good cause or charity.
Shop at your local charity thrift store. The money you spend there helps others.
Help someone get active. There's a coworker or acquaintance in your life who wants to get healthy, but needs a helping hand. Offer to go walking or running together or join a gym together. Check out your local Active activities.
Spend a few clicks of your time at Free Rice.
If someone you love really likes something (a meal, a favor, etc.) give it to them when they least expect it.
Make a difference in the life of a child. Give them your time and undivided attention. Read Raising Kids Who Will Make a Difference.
If you shop online, make your purchase through Give Back America.
Pay for the person in line behind you.
Drop off your old eye glasses at your local LensCrafters as a donation to the OneSight program.
Create a care package and send it to an active duty military unit.
Redirect gifts. Instead of having people give you birthday and holiday gifts, ask them to donate gifts or money to a good cause.
The next time you see someone pulled over with a flat tire, or in need of assistance, stop and ask how you can help. ReadHow to Be an Everyday Philanthropist.
Become a mentor or tutor to someone in need.
Help the weary shopper in front of you who needs that extra two or three cents to avoid breaking a 20-dollar bill.
Come to the rescue. If you realize someone is sick, bring them some hot tea, soup, etc.
Be a courteous driver. Let people merge in front of you.
Offer your seat to someone when there aren't any left.
Listen to someone's pain and help them find a path through it.
Hug a friend. Let them know how important they are.
Think twice before you throw something away. As Jack Johnson once said, "Reduce, reuse, and recycle."
Help an entrepreneur with a Kiva donation.
Bake cookies or brownies and share with a neighbor or colleagues.
If you have a good book you've read that's just sitting around on a book shelf, give it away to a friend.
Become a member of Freecycle, and participate.
Clean up litter in a park or open space nearby.
Look into co-housing.
Borrow and lend things in your neighborhood by using Share Some Sugar.
Send a nice email or handwritten card to someone you know, unexpectedly.
Leave encouraging post-it notes in library books and other random places.
If you see a couple taking a self-pic, offer to take the picture for them.
Setup a donation box at your school, work or place of worship and ask others to make canned/dried food contributions. Then deliver the donations accordingly.
Join efforts to preserve and protect the environment.
Donate cat and dog food to an animal shelter. Call and ask what is needed.
Compliment someone who deserves it.
If there's been an accident or a potentially hazardous situation presents itself on the road, report it to the local authorities. Your phone call could save a life.
Collect and donate prom dresses for underprivileged youth. Check out the Princess Project.
When you're getting fast food, buy an extra meal for a homeless person.
Stand up for someone. Lend your voice. Often the powerless, the homeless, the neglected in our world need someone to speak up for them.
Take the time to teach someone a skill you know.
Teach others how to make a difference in this world by setting a good example every day. Read 29 Gifts: How a Month of Giving Can Change Your Life.
When someone wants to repay you for something, ask them to pay it forward.




Reference www.marcandangel.com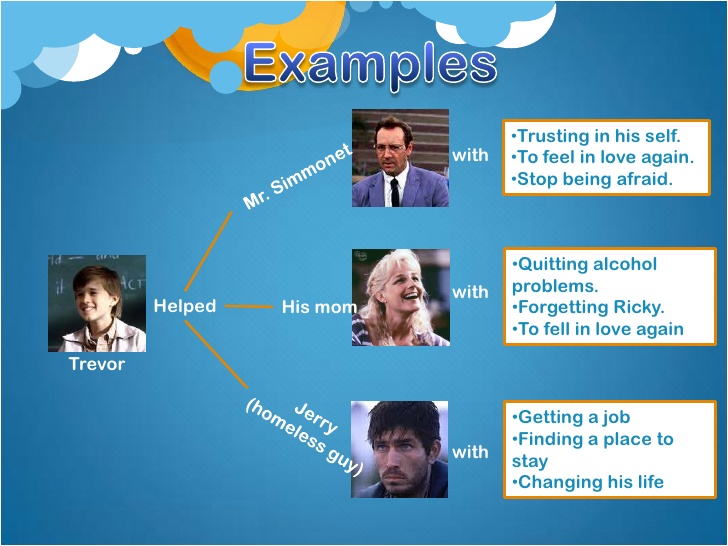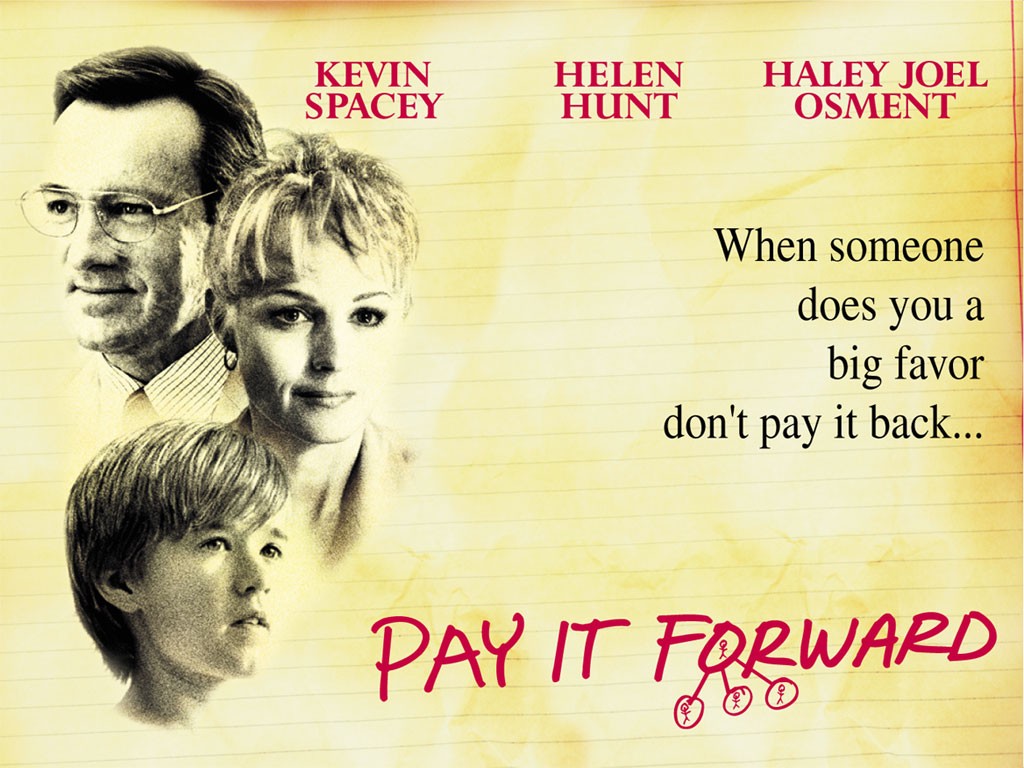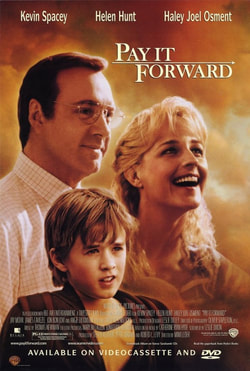 Pay It Forward/Film synopsis

The story of a social studies teacher who gives an assignment to his junior high school class to think of an idea to change the world for the better, then put it into action. When one young student creates a plan for "paying forward" favors, he not only affects the life of his struggling single mother, but he sets in motion an unprecedented wave of human kindness which, unbeknownst to him, has blossomed into a profound national phenomenon.

---
Contact us now with questions or anything.
You can book us for a class on any of this as well.
If you or anyone you know needs help please message us.