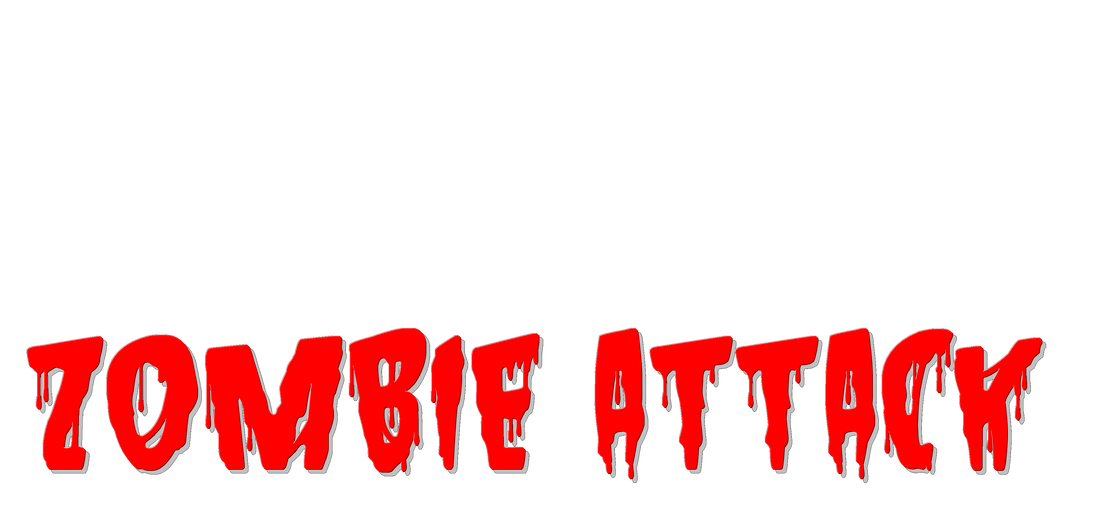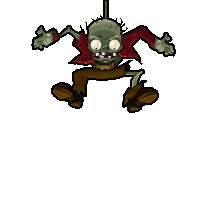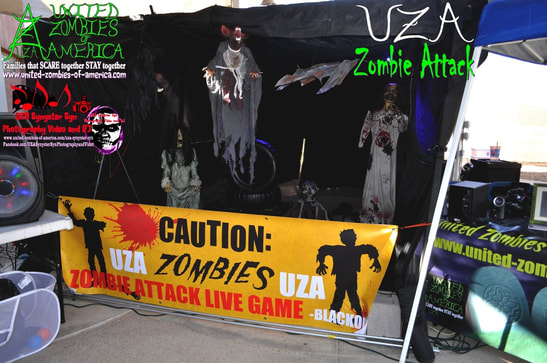 We also created our own "ZOMBIE ATTACK Live Game" also known as "Plants VS Zombies" at Comicon 2012 and 2013. UZA Zombie Attack is a game that travels throughout Arizona. It can be scary or "family friendly" for kids or scaredy cats. Game description: Zombie Attack is an interactive game. Outside of a big tent you stand behind caution tape. Zombies come at you from inside the tent. You have to "Stabilize" the Zombies by throwing balls at them, before they get to you. We can make the game as easy or as hard as you want it to be. Depending on the time of day and the location played at there can be lights and fog inside the tent. The lights go to music that is used for the game and for the time waiting between games. The entire game has music you play to and it comes with a soundtrack made for the game and its own DJ. *Don't forget to book the UZA for your upcoming events. Book us early to make sure we can meet your event's needs.


UZA Zombie Attack Live Game is
UZA Zombie Attack Live Game Blackout!


Yes that means Black lights and Monsters!
Take the Live Game to the next level in the darkness!

---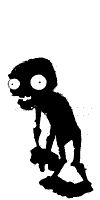 REMEMBER WE ARE NOT
A ZOMBIE/MONSTER/HORROR
BUSINESS ONLY!

We are a ALL AGE FAMILY FRIENDLY Business.
We can be "almost" anything ....
from cute, funny, engaging, to sophisticated
actors, even up to terrifying, scary, horrible
ghouls it only depends on what your interests
and requirements prefer.
We just love acting and contributing
our BEST to make your event a SUCCESS.