The Winner of 2016 Best Haunted & Halloween Attraction in Arizona by UZA & UZA Synyster Syn is.....................
Zombie WarZ
!
Congratulations
Zombie WarZ
!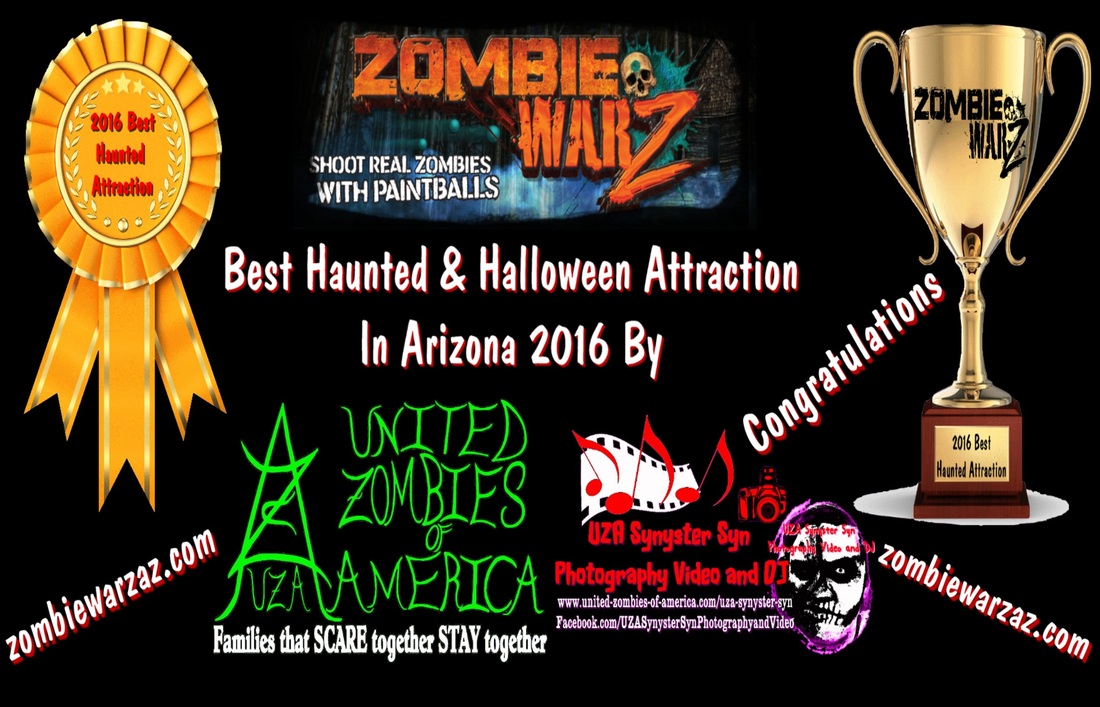 There were so many votes and they just seemed to love you,
Zombie WarZ
. The voters said it was scary, fun, exciting, entertaining, unique, and an interactive horror attraction. Nothing like anything you have ever experienced, feels like real life, so much fun, just crazy how good it is. Scarier then most haunts in Arizona. Feels like a real life video game, fun bonding for me and my boys, I loved it so much I went about 14 times. I came back more than once and had to bring friends to experience this, made me want to join the army, it is so scary I am still having nightmares, and it is well worth the money. You guys did a great job and it shows! Congratulatons
Zombie WarZ
, hard work, passion, and dedication does pay off.
You also win the
best prize of all "bragging rights"
that you are a winner and also #1!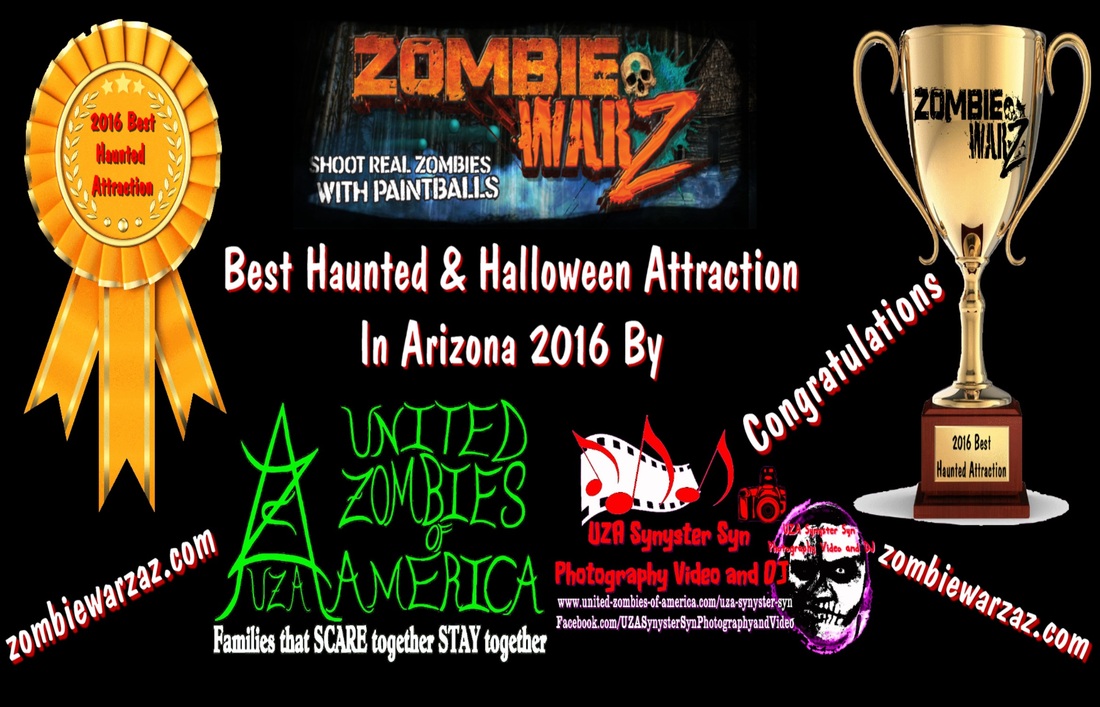 We also want to announce who came in 2nd and 3rd:
2nd was Scarizona Scaregrounds
3rd was Sanctum of Horror
Good Job all of you had a lot of votes!


Thank you to all who voted and Thank you to all Haunted Attractions --- maybe next year you will win!




Last Years Winners of UZA & UZA Synyster Syn 2015 Best Haunted & Halloween
Attraction In Arizona