The Importance of Campus Involvement for Students
by Sydoney A.A. Banks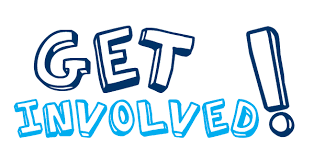 I began my college experience in the fall semester of 2016 and I attended College Rush week looking for clubs to join that might fit my interests and my schedule. I was interested in some and I tried to get more information on them and I learned that some conflicted with my schedule, some no longer existed on campus, and others I just was not interested in. I really wanted to be involved and I knew that involvement is important for myself, as well as, for the others I would be involved with and for. I always try to find areas that I am passioned with to share my talents and skills and to benefit others while doing the things I love. I learned about Emerging Leaders from an instructor who had a visiting instructor come and make a presentation to her math class. At first, I thought no I don't need that, but then I really enjoyed the information he presented to the class and his life story that he shared with us. I felt the connection and I wanted to learn more and to grow as a student and as a responsible person. So I took the Emerging Leaders courses and I have even taken other related courses that have helped me and various fellow students to become aware and involved with campus activities. We have all grown as students and as adults. We also share what we have learned with other students and with our communities in several ways. We have learned that we should share our learning and pass it on to enhance our beloved communities to make everywhere we have been a better place than it was when we first arrived there. So I attempt to do this and pass it on and I believe that we can all attempt the same and accomplish improving
life for one another every day, we only have to try.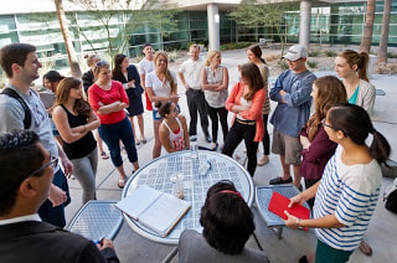 I found information in this article printed in the Puma Press in December of 2006 by David Mayer, Staff Writer, called Campus involvement the cure for 'class-to-car syndrome' in the Community section of the paper. The article states, "Heather Kruse, the Director of Student Life and Leadership at PVCC, specializes in helping students gain the confidence and abilities to play a more active role in the school. "Some students suffer from what we (faculty in the Student Life Center) call the class-to-car syndrome," says Kruse. This means that many students today only go from their classes to their cars and back home. Kruse says that one of the reasons for this "syndrome" is that some students feel that joining a club, activity or sports team will consume too much time and they will not be able to get involved as much as the group wants. This is untrue, according to Kruse. In fact, most clubs only meet a few times a month. If students can only attend a few of the meetings due to their schedules, their involvement still makes a difference. Kruse says that by getting involved, "you can build important skills for leadership and have a lot of fun." Kruse also says that by actively participating, students can "build a support network on campus and build relationships, gain friendships and learn valuable goals." Clubs and activities can also help students gain information about scholarship opportunities. Kruse said that when applying for a job later on in life, employers look at what makes each person different from everyone else. Being involved with school activities can improve a job seeker's chances for success and can make a lasting impact with the interviewer."