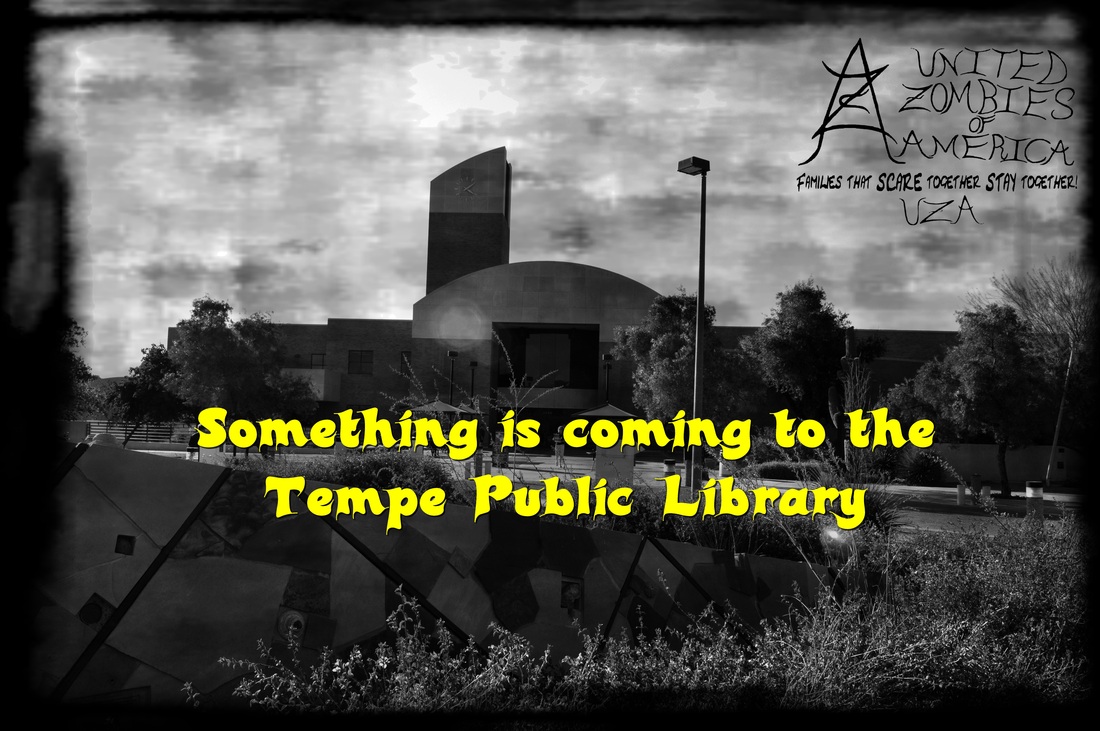 UZA Sydoney and Ray Banks work with Tempe Public Library and did two Makeup workshops for them. They had a blast and meet a lot of cool people!
UZA along with UZA Synyster Syn made a promo video for the workshops.
UZA also made some videos of them putting on there makeup for the promo video.
UZA Makeup Workshop
Wednesday 6/24 @ 6pm
Saturday 7/11 @ 10 AM
FREE Workshop!
Bruises, Blisters, Monsters and Gore!
Learn Makeup and Special FX with United Zombies of America UZA LLC.
We will go over the basics of makeup then off to the gore!
We will make monsters and horror come to life just like in the movies and in theater!
Tempe Public Library
Zombie Make-up Workshop
Summer Reading Program
3500 South Rural Rd
Tempe, Arizona 85282.

UZA Makeup Workshops at Tempe Public Library 2015 Promo Video!
We had so much fun making this video. We have not made a promo video in a while. UZA and Synyster Syn use to have a lot of videos and promos. We have deleted them and we are starting freash! UZA and UZA Synyster Syn love doing videos like this we look forward to making more!

UZA Ray Digger going to Tempe Public Library 2015!
Ray Digger ans Synyster Syd Videos of Them Putting on Makeup for the Promo for TEMPE PUBLIC LIBRARY 2015!
we love teaching makeup!
If you would like to have us come to your event to teach makeup or private lessons please email us!