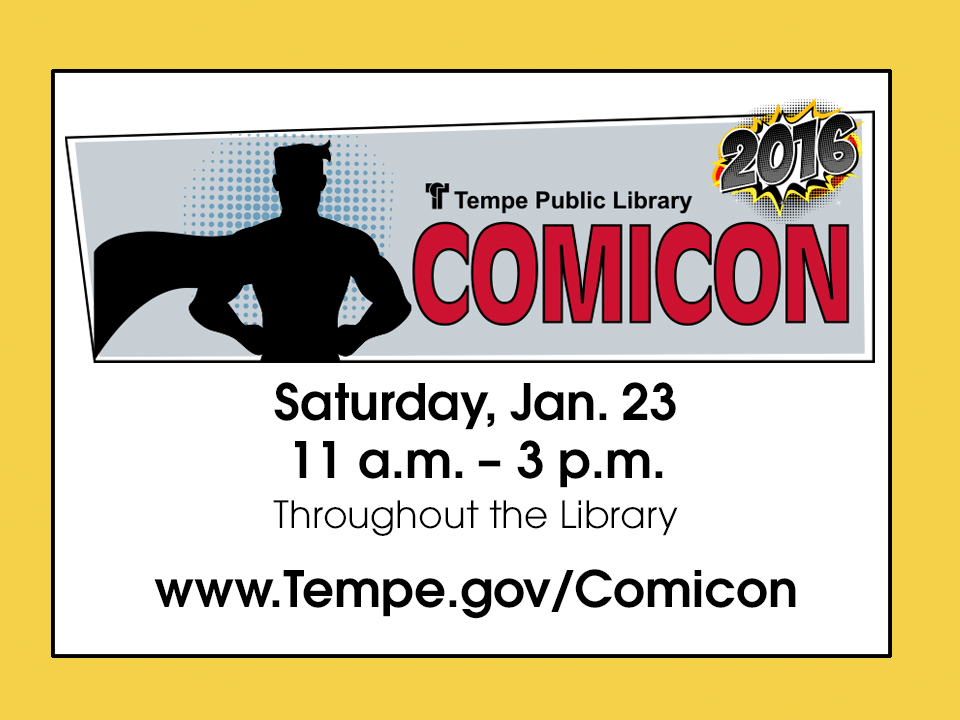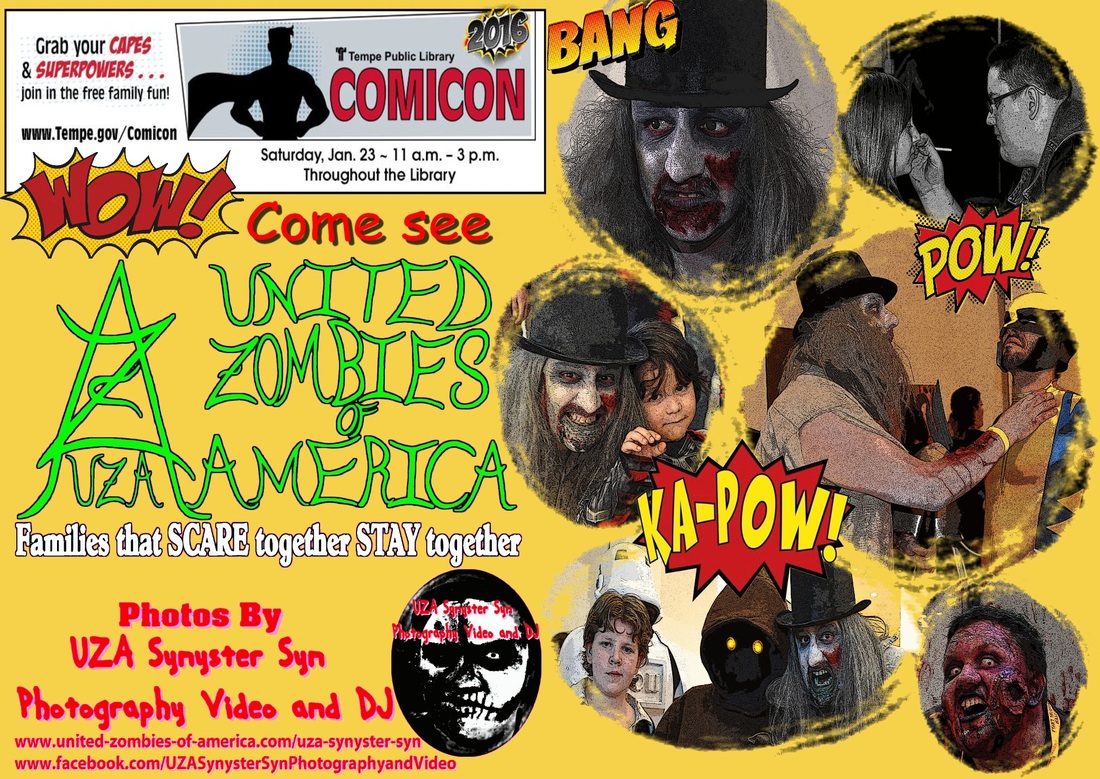 Come see United Zombies of America and UZA Synyster Syn at Tempe Public Library Comicon 2016! We will have a booth and will be doing makeup/FX demo's and of coarse have music! Come out and have some fun with us at Tempe Public Library Comicon 2016 Saturday, January 23at 11 AM - 3 PM. Tempe Public Library
3500 S Rural Rd, Tempe, Arizona 85282. Fans of Marvel, DC, Star Wars, Horror, Wholocks and even Trekkies are invited to gather at the Tempe Public Library in costume for a celebration of pop culture. Speakers, artists and writers will be present to discuss and sell their work. There will be a costume contest sponsored by Phoenix Comicon and activities for children too.
Free and open to all ages!
We're excited to announce some delicious dining
options for our 2016 Library Comicon!
Come chow down on
Fabio on Fire LLC
,
Frites Street
,
Kick's Frozen Yogurt
,
Mustache Pretzels
, and
What's Fresh?
on Sat, January 23rd!
www.facebook.com/events/423482747844957
www.facebook.com/TempePublicLibrary