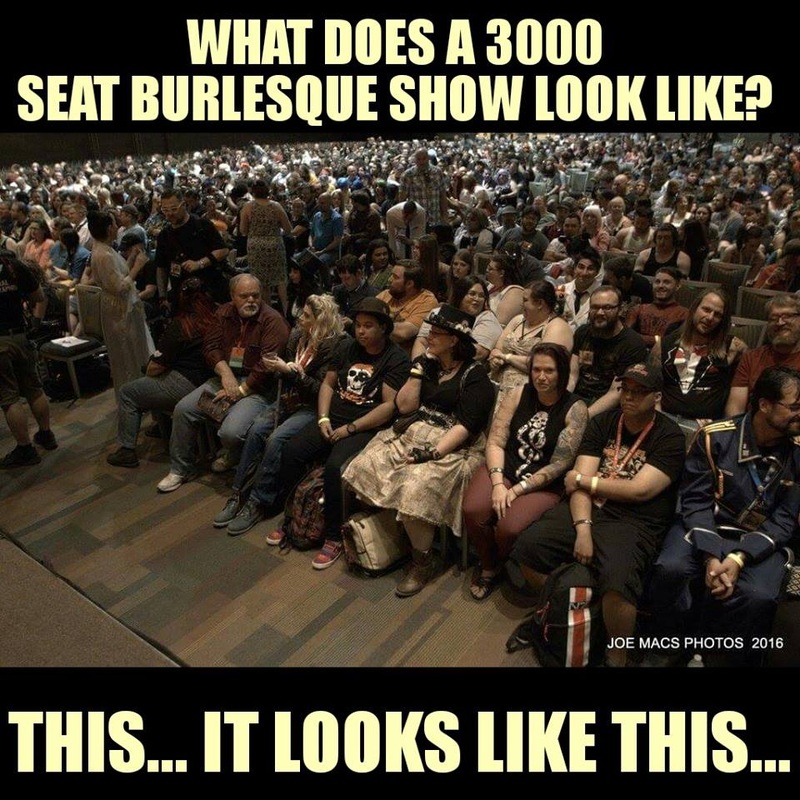 UZA Zombies in a
Burlesque Show? 18+
Who would have ever thought of zombies being in a burlesque show, huh!
Yes, it is true, we got the privilege of working with one the most professional groups we have ever met, "BurlEscapades".
We did not dance in the act, but we did get to do what zombies do best - DIE!
Even though some of our zombies may have some pretty good dance moves, we left the dancing to the professionals
.
We had a blast and this was the second time we had the honor of doing this performance number of "Resident Evil" with "
BurlEscapades', Sable Switch".
"BurlEscapades" is a wonderful and entertaining group of hardworking and amazing talent. "Sable Switch" is so very outstanding and she is just Out Of This World!
We had such an exhilarating night at PCC, "
Talk Nerdy to Me: a Byte of Burlesque
". It was so fabulous to get to do this number with "Sable Switch", to be honest, we were really quite sad when it was over, because we had such a great time performing with her. It was very fun and we hope to be able to do more with the lively engaging group, "
BurlEscapades".
We Love You, "Sable Switch" and "
BurlEscapades"!
www.facebook.com/BurlEscapades