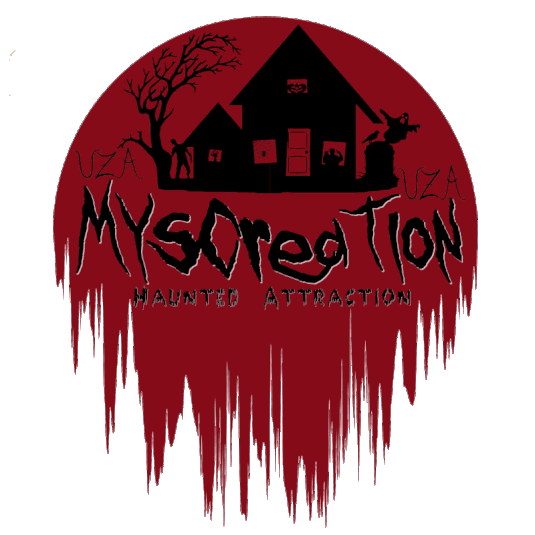 MysCreation D
ebut
Tuesday, October 30th, 5-7 pm
Free event
A
pache Junction Public Library
1177 N Idaho Rd
Apache Junction, Arizona
If you enjoyed MysCreation please Donate
To OddIty at
oddity13.org
MysCreation is raising funds for OddIty.
Embrace Your Oddity!
We focus on Anti-Bullying, Educate on
Living with a Purpose, and using Leadership & Diversity
Skills to Better Yourself and the Community!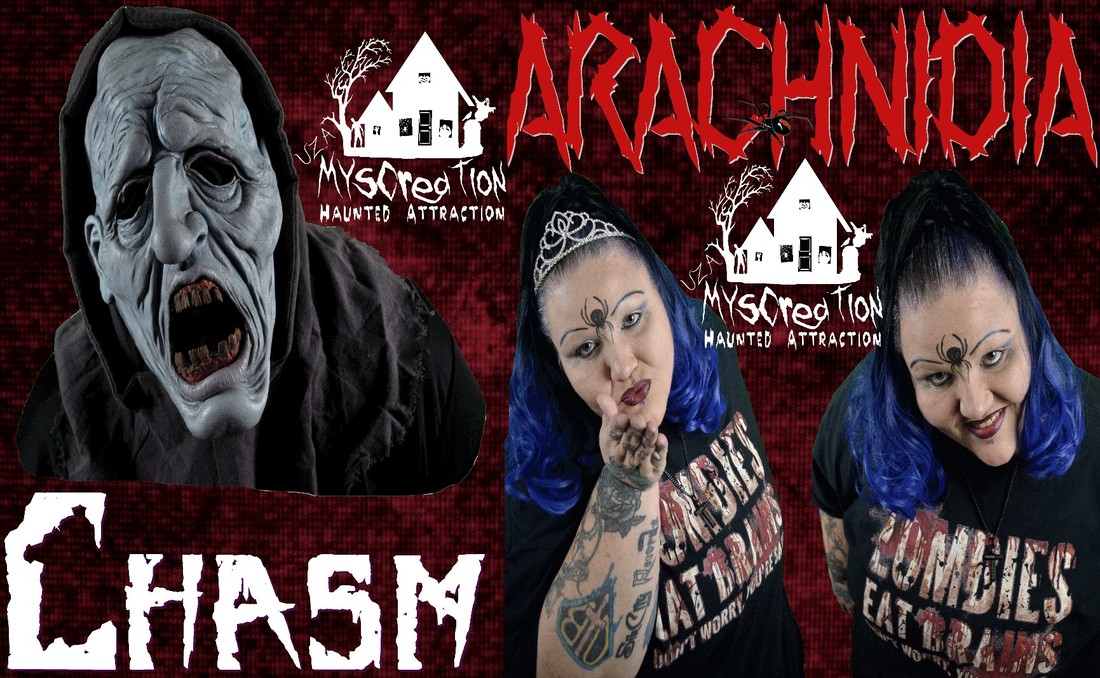 ​3 Different Levels of Scares:

1st Level is Eerily Entertaining
Lights ON Animatronics ON with Live Actors and NO Scares

2nd Level Creepily Cautious
Lights OFF Animatronics ON with Live Actors and MILD Scares

3rd Level Horribly Haunting
Lights OFF Animatronics ON with Live Actors and EXTREME Scares

A NO TOUCH HAUNT Accidents MAY Happen But PLEASE DO NOT TOUCH!!
THANK YOU VERY MUCH FOR COMING and HAVE A HAPPY HAUNTING!!!

CHASM ** a deep, dark, fissure in the center of the earth, that will take you deep into the abyss of all the unforeseen monsters and vermin; far below. You may even see the obsolete,horrendous, creature known to all of us asDeJecTion.

Will 'YOU' ever be able to make it out......ALIVE? WILL YOU?

ARACHNIDIA ** Now, you have found your way through the horrifically, terrifying Chasm. As you enter the next cave of the most unnatural wonders, you must make your way through the darkness; you know that you have only one reason for doing this.
​ There's a hidden treasure in the world and only ONE obstacle in your path; it is our Maliciously Vicious Spider Queen. She loves the taste of warm, fresh, human blood and she loves ALL offerings of the humankind. Decide quickly, on what OR Whom you will sacrifice as you approach her inviting, welcoming, entertaining lair. She is unforgiving of "spur of the moment" visitors. She requires just one of your beloved companions from your group to secure safe passage out of the underworld; to the treasure that awaits you just beyond her twisted, supernatural, wonderland. Do not attempt to fall in love with her, for she has no desire to love you; she only desires the kill of the offering you sacrifice to her for your departure from her lair. Can you find the treasure and make it out - ALIVE?
Can you? WILL YOU? Well, we will see!!